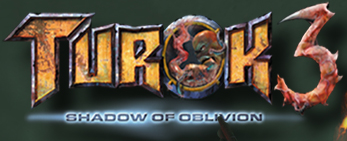 What you've heard about the Turok 3 Prototype was true. We have it, and we've dumped it. We've got the ROM right here:
DOWNLOAD HERE
Note: You need Winrar or 7zip to unzip it. I don't think Winzip will work.
Feel free to back it up, or re-upload it somewhere else. The ROM was first released in October 2012. The name appears to be N4TKER09 and it's dated May 31 2000, 3 months before Turok 3 was released. It's amazing how incomplete the game is. Here's some background information on the cartridge:
Final Title: Turok 3: Shadow of Oblivion
Developer: Acclaim Studios Austin
Publisher: Acclaim
Genre: First-Person Shooter
Release date: August 30 2000
Completion: About 90%
Flash Cart Type: NUS-16F32S 256M+256K
CIC Chip: NUS-6102
ROM size: 256 Mbit / 32 MB
I do plan to write a large article on the Prototype just like I did for the Turok 2 NFR. Until then, please enjoy some pictures.
Prototype Cartridge Pictures: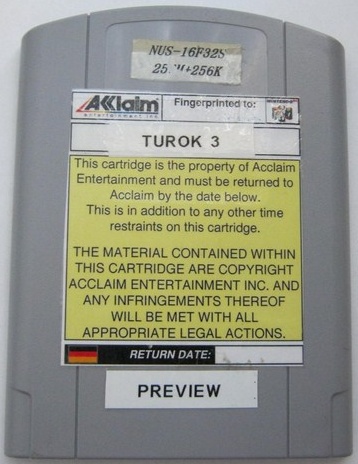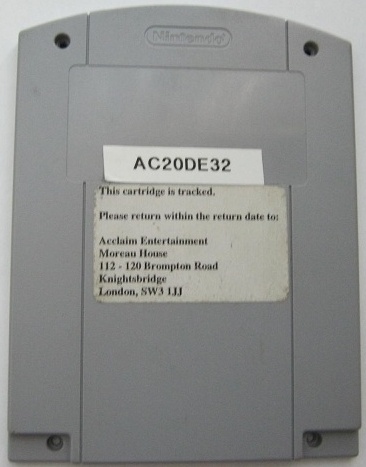 Screenshots:
We have a page here on removing the debug information.
Written by Kevin Ames
Created October 16 2012
Revised July 7 2013